While a snowblower can be great at dealing with snow, you want to make sure that it is able to throw that snow well clear of your path. Without enough distance, you could be creating large snowbanks nearby that would require you to spend more time to get rid of them.
After a heavy snowfall, you want to clear your sidewalk faster. There are three types of snowblowers that are here to help you. You can either get a one-stage, two-stage or three-stage model, but which one is more efficient?
As you go up each stage, you get a higher level of snow throwing distance. If you need to throw that far away and are looking to invest in a new model, then look at a two-stage, or three-stage model. If you already have a snowblower, then there are a few things that you can do.
Here, we will look at possible solutions when it comes to the question: "how to make my snowblower throw snow farther?" This includes looking at the cute, impeller, and various parts of your machine. Hopefully, by the end, you'll get all the answers you need.

Lubricate the chute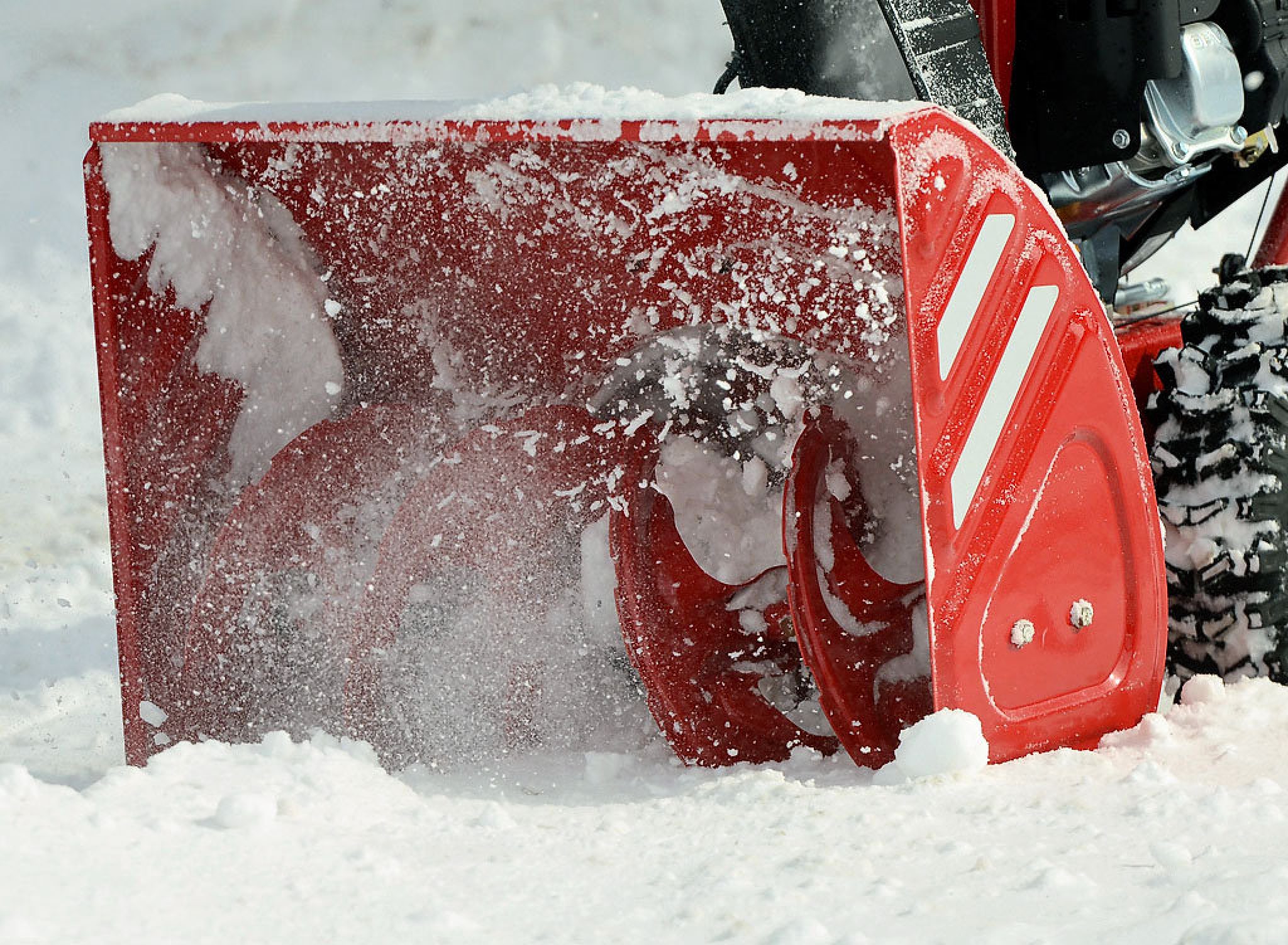 There can come the point where the snow will be moving through your chute a little too slowly. This can happen over time as snow can be quite abrasive, especially when it gets in the chute with small twigs, stones, and dirt.
The solution whenever friction between two objects is causing an issue is lubrication. You don't need any special solution for this, and you can probably use things that you have in your household already.
Cooking oil would be able to work as it can lubricate the chute and allow the snow to slide straight through. WD40 is a more traditional solution, but with these methods, you would have to replenish them quite often if you want to keep shooting that snow far away.
If you're looking for a more specialized solution, then you will need to find that in the form of liquid graphite spray. This will last for a lot longer, and, therefore, you won't have to worry about reapplying it so often. It's a great and simple way to get more performance.
Install an impeller
If you want to have much-improved performance but don't want to buy a completely new snowblower, then you also have the option of buying an impeller kit. This would need a good level of mechanical competence to install.
An impeller is a kind of fan that forces the snow outside. This sped up snow can then be fed into the chute to be cleared at a much greater distance. In two-stage machines, the second stage after the auger is an impeller.
These kits can be bought in some hardware stores but are also available online. It may be the best idea to see if a mechanic can install it for you due to the technical know-how involved in the process.
These kits are great because they can change a one-stage model into a two-stage model or when you simply need to replace an existing impeller.
Before getting the impeller kit, it's best to think of whether or not it's worth the time and effort or whether you should simply get a new snowblower.
Maintain metal parts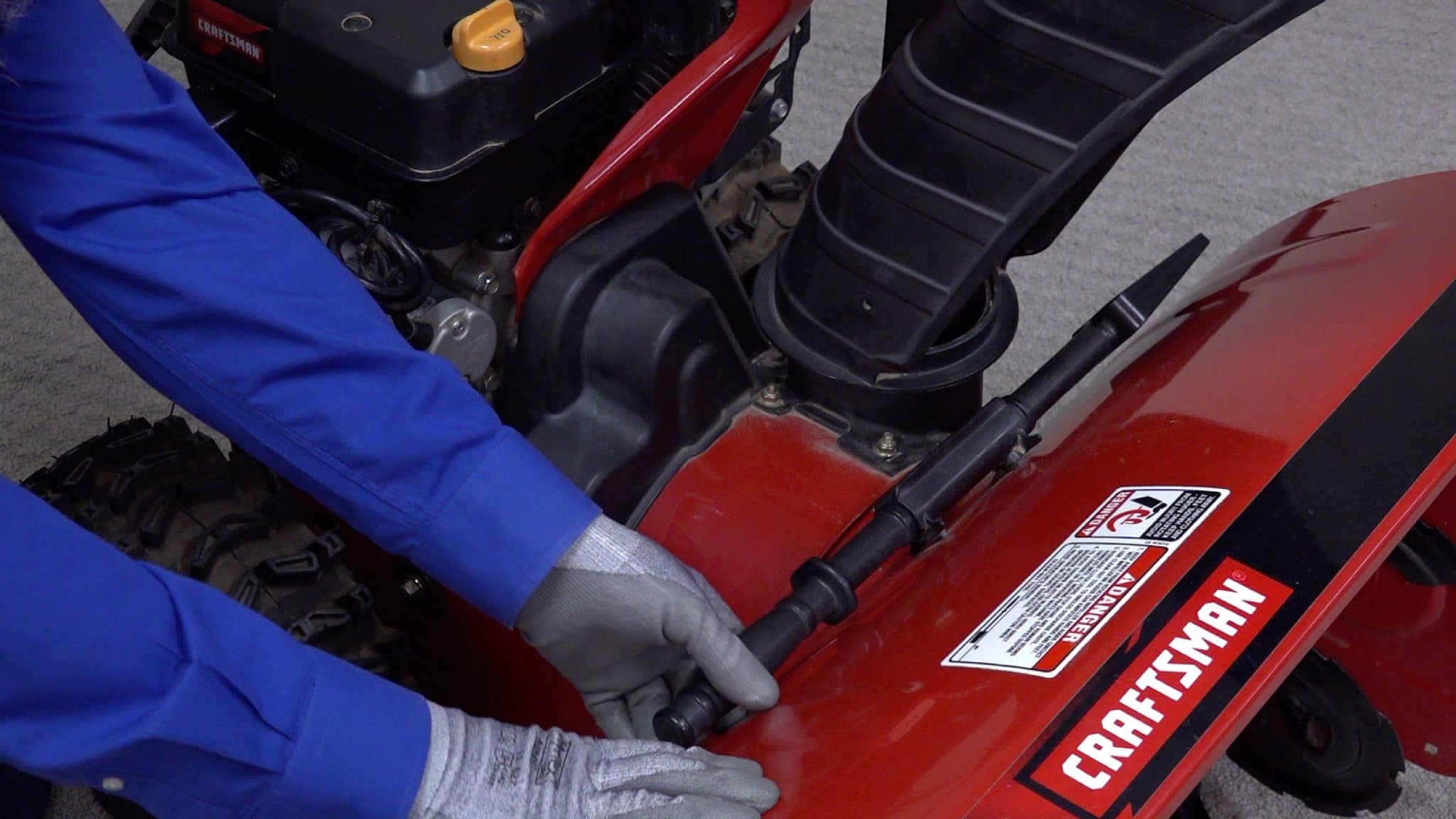 As with any type of machinery, a snowblower needs to be regularly maintained to keep it efficient. If you look after it, then it will be able to perform better and throw that snow much farther away.
Oiling the engine, lubricating the gear shaft, cleaning the spark plugs, and replacing worn-out parts are all great ways to keep it in the best condition.
Protecting your model against rust is important to make it live longer. After a good service, you would well find that the snow is coming out of the chute a lot faster.

Consider replacing the snowblower
Sometimes, it's simply the best move to consign your existing snowblower to the scrapheap. If you want better performance, then make sure that you're looking to purchase either a two or three-stage model.
Both of them have an impeller that will speed up the flow of the snow. The three-stage model has an induction accelerator between the auger and impeller that will break the snow and allow it to be cleared even quicker.
A two-stage snowblower will be enough for most needs, but if you need a heavy-duty unit, a three-stage snowblower could be best. Some of them can throw snow up to 50 feet away.
Some useful tips
If you have a lot of snow to clear and know that your current model struggles to get the job done, there are some simple tips to follow.
Don't wait for the snow to stop, as you can start clearing it away as soon as possible. This makes life easier when it stops snowing. Next, you can also clear wider areas to avoid huge snowbanks.
Take a slower ground speed as this will give the blower less snow to churn through and allow it to throw further.
If you're clearing the path, then try to divert the chute so that the wind can help to carry it away. Also, adjust it to sit in its fully raised position.
Avoid damaging the auger. There may be a few things in your path that could damage the auger, such as garden toys, newspapers, and rocks. Ideally, clear these before the snow, so you have a clear path.
Take it up to the full RPM. You don't want to overwork with your snowblower, and also be aware of potential clogs and take it nice and slow. Doing to properly once is better than having to go over the same area twice.
Conclusion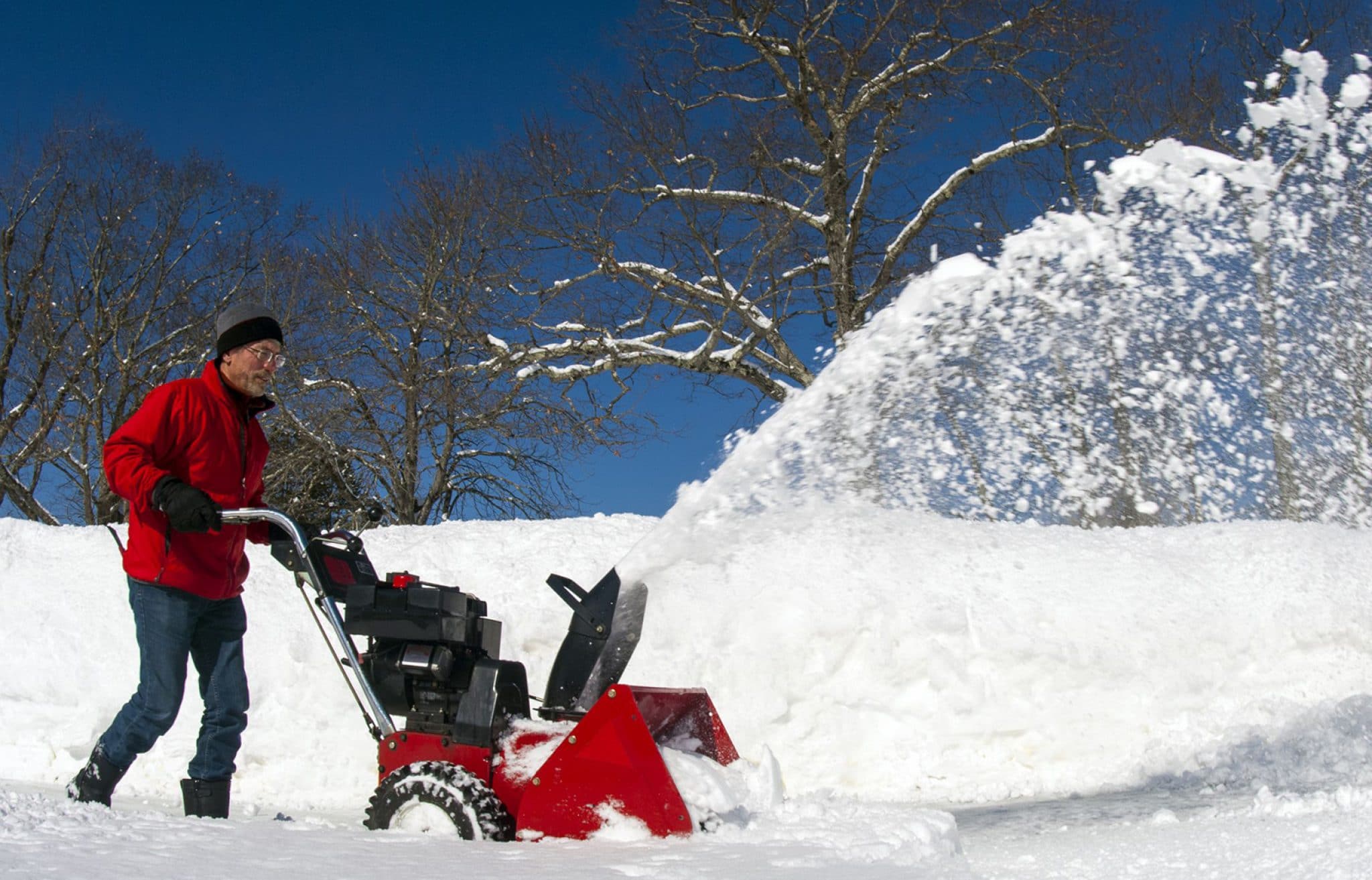 As we can see, there are many things that you can do here before you have to replace your snowblower. If you're getting a poor level of performance, then make sure to go through these steps to try and solve the issue.
If nothing is working, then it may be time to upgrade to a two or three-stage model. You want to be able to throw the snow as far away as possible. Hopefully, using these tips, you can make your life easier and enjoy much clearer paths and driveways.